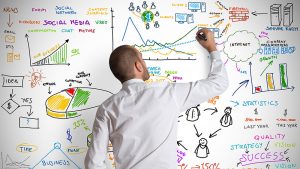 The strength of Server Development Dallas is its years of experience, its team providing answers to a grand breadth of need including mobile app development, website development, satellite communications, and much more.  As technology has broadened and continues to formulate – so do the tasks and talents of the Dallas-area based team.
"For years we've provided server backend support to our mobile clientele and recently there's been a surge of requests for us to offer server development support specifically, and we're happy to now extend those services and widen our client-base," said Eric Silverthorn, president of Server Development Dallas, an extension of the services provided by Semaphore Mobile.  Since 2008, Semaphore Mobile has produced close to 400 iPhone apps and nearly 300 for Android operating systems.  "We have lots of experience in providing back-end solutions and, regardless of who builds the front – our team can make a difference in the experience and success the client will have."
Server Development Dallas' services offered include API development for mobile applications or for connecting to other backend services, custom website development and content management systems, and custom server-side development including the Internet of Things (IoT).
The Server Development Dallas team is proficient in Ruby on Rails, PHP – WordPress Joomla, Drupal, ASP.NET and C#, Elixir and Phoenix, making them the go-to team to solve all server development needs.
"We are an experienced team and absolutely 'technology agnostic' and everything we do is custom built. We are definitely not a one-size fits all group," said Jeff Owens, Director of Software Development.  "Whether for mobile or desktop, there needs to be a responsible way to update, to provide new data features, and to provide scaling for the client's need.  We are experienced in different languages, frameworks, and technologies and there is almost no challenge we can't meet."
Building up from the ground, or out from an existing app or website, Semaphore Mobile and its Server Development Dallas team is the construction crew to count on.
For more information or to contact Server Development Dallas, call 972.679.7165, email sales@serverdevelopmentdallas.com or visit serverdevelopmentdallas.com